Welcome to Cedar Tree Village Homeowners Association
The board meeting for March 16th will not be held due to the 2019 Novel Coronavirus dangers. Meeting will be held using emails between board members. No newsletter for March.

Contact a board member shown on the "contact us" page of the website for problems.
CTVHA is a non-profit homeowners association of 191 dues paying homeowners living in a (PUD) Planned Unit Development.

CTVHA was formed in December 17, 1976 to provide for the maintenance, preservation and architectural control of the Association and common grounds.

AMENITIES include a private 55,000 gallon heated swimming pool and tennis court.

NO RENTAL POLICY: Any deed filed with Scott County after September 23, 2011 is governed by a no rental policy passed by the association.

INSURANCE: NO master policy exists for CTVHA homeowners! CTVHA does not insure any portion of the homeowners property! Home owners must insure their homes and garages using an HO-3 or HO-5 type policy and should list CTVHA as an additional interest so we can coordinate roof and siding repairs if needed. Contact the CTVHA Treasurer for details.
ALL HOMES IN THE CEDAR TREE VILLAGE HOMEOWNERS ASSOCIATION ARE IN THE PLEASANT VALLEY SCHOOL DISTRICT ONLY.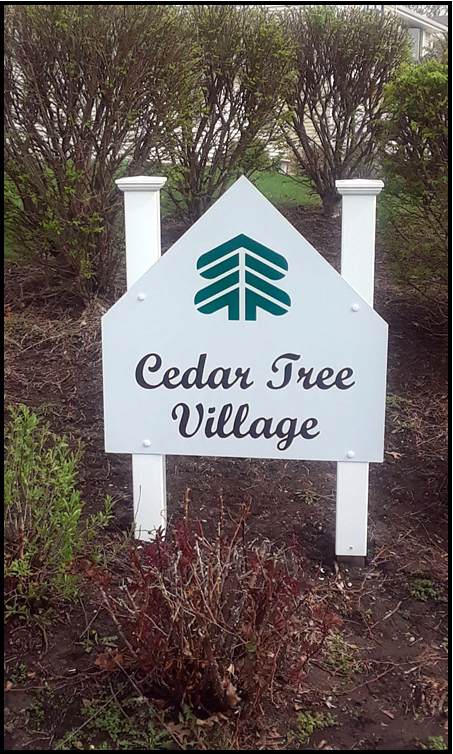 Welcome to the 2021 Cedar Tree Village Homeowners Association Web Site.